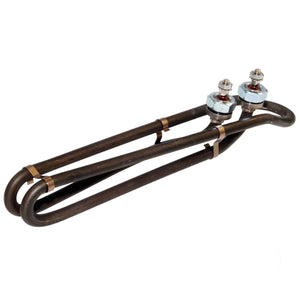 Hot tub element available in 4KW or 5.5KW.
Replacement for Balboa equipment and other brands. This element will fit most modern brands of heater housing.

If the hot tub breaker is tripping, it's very likely the element needs to be replaced. This will be a suitable replacement for most brands. Please handle carefully, we recommend wearing gloves to avoid any contaminants from getting on the incoloy surface and helping the element last longer. Most elements last between 3-7 years. Keeping your hot tub water chemistry balanced will help the element last longer.
A little bit too early asking for review.I just installed it.
Hottub heater repair
No heater unit available so overhaul made sense,part arrived in a timely manner and I completed overhaul, there were no fitment issues, I am pleased. I will order parts again, staff are knowledgeable and very helpful.