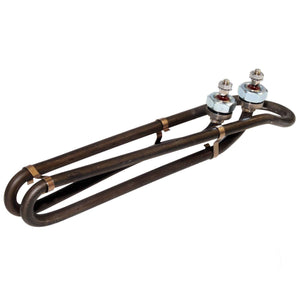 Salt water resistant Titanium element.
Specially designed for salt water hot tubs and swimspas.
Available in 4KW or 5.5KW.
Replacement for Balboa equipment and other brands. This element will fit most modern brands of heater housing.

If the hot tub breaker is tripping, it's very likely the element needs to be replaced. This will be a suitable replacement for most brands. Please handle carefully, we recommend wearing gloves to avoid any contaminants from getting on the element surface and helping the element last longer. Most elements last between 3-7 years. Keeping your hot tub water chemistry balanced will help the element last longer.