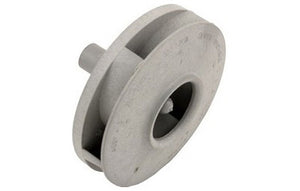 1.0 HP Center Discharge Impeller
Received wrong part & Cust serv does not answer !
Hottubsupplies.ca sent a different part from the one I ordered. For the last month, I've been trying to reach their customer service thru emails and phone messages, but they are not even trying to get in touch with me to correct their mistake. So, how timely it is for you to sollicitate my opinion over, the subject of, I presume, "customer satisfaction"! My "Old Tub" repair project is being delayed uneccessarly due to this 50$ part still missing; still not refunded. If you had a "NO star" choice, I would have picked that choice. Hence, "ONE star" at best. Perhaps hottubsupplies.ca is not a real biz? No legit biz could actually survive with this sort of cust serv model in place. Please fwd this comment to their management for some sort of action; perhaps it would change my optic.